On August 30th, 2020, Illuminate conducted a webinar on Demystify MBA- India and Abroad which focused on the pros and cons of MBA from India and Abroad. The webinar was open to all students from all universities or colleges. Out of 142 registrations, 85 students were present in the webinar.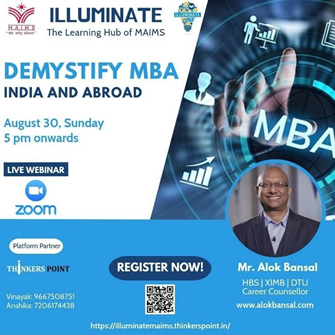 During the webinar attendees shared their doubts, opinions, and suggestions on the topic of whether it is good to do an MBA from India or not. Mr. Alok Bansal was invited to address the webinar.
Mr. Alok Bansal is a great career counselor, Post Graduate in Management from Xavier Institute of Management, Bhubaneswar, and an Engineering graduate from Delhi Technological University. Mr. Alok has also done a Course in Leadership from Harvard Business School. He has been credited with growing the IMS test prep business in Delhi till 2018. He has also worked at senior management positions at companies like ICICI Lombard, Larsen & Toubro, IBP Caltex, ExxonMobil, etc.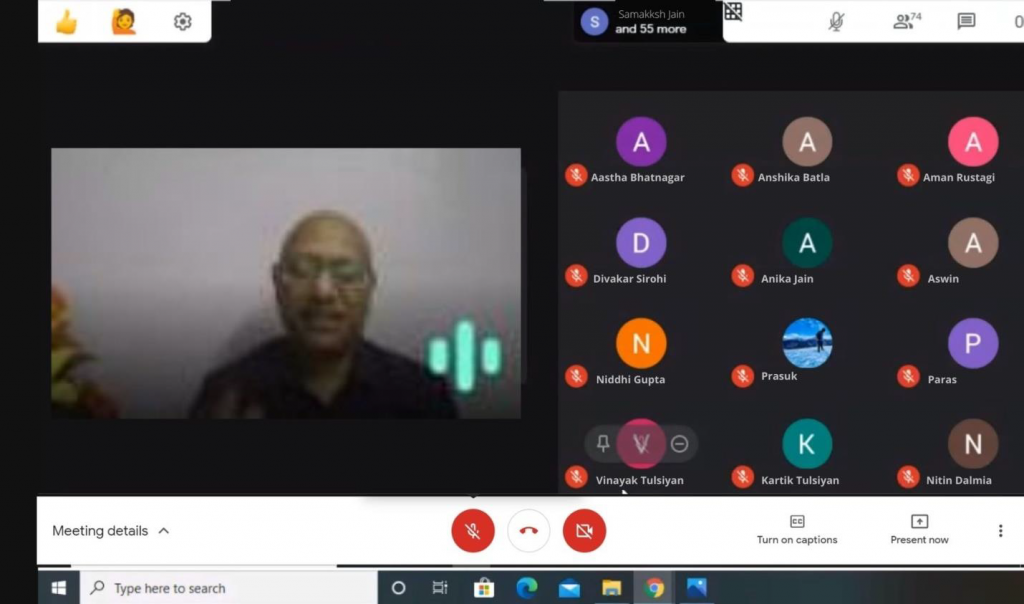 The webinar begins with a warm welcome speech by Ms. Eshita Arora. After the welcome speech, she gave a brief introduction of the topic, Demystify MBA- India and Abroad. The keynote speaker of the webinar Mr. Alok Bansal spoke about the scope of an MBA in India and Abroad. He further talked about different popular exams for MBA in India- Common Admission Test (CAT), SNAP, XAT, NMAT by GMAC, and IIFT. He then explained the structure of each entrance test. He further discussed the method of Admission in different universities of India and Abroad. Then he started a discussion on the job opportunities after MBA.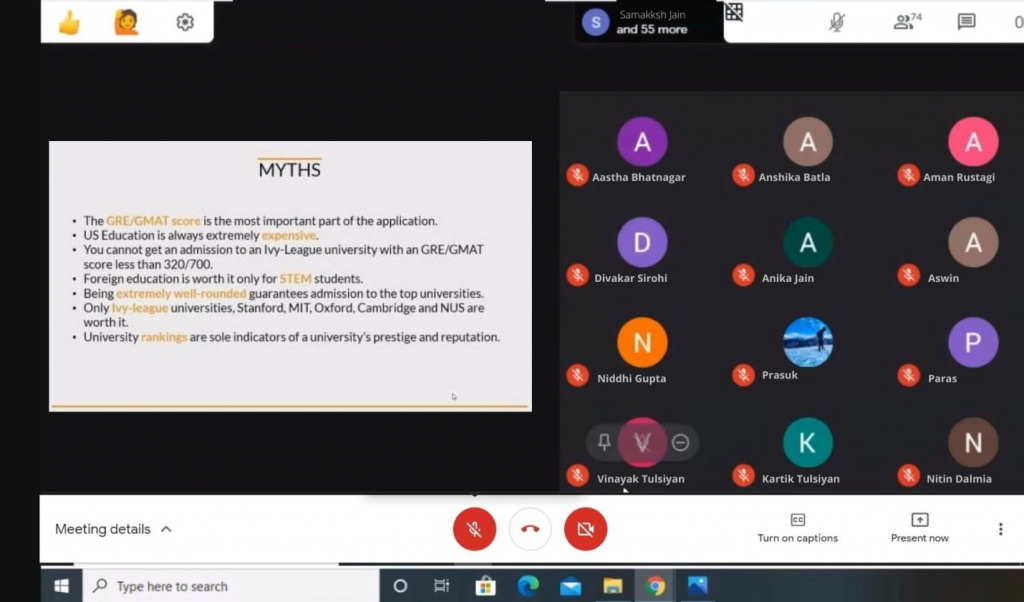 The webinar was quite successful and interactive as during the Q&A session attendees asked many questions regarding MBA. The queries mainly revolved around the future goals within MBA and what should one expect if they get into this as their field of career. A detailed answer covering these topics were given by the speaker. Further, the admission criteria of specific Colleges were asked which was later explained by the speaker, Mr. Alok Bansal.
The webinar concluded on a great note. It was a great session with positive feedback from all the attendees as well as the speaker.